Have a memorable stay in Bansko, Bulgaria-
as a tourist, a digital nomad, or as an expat!
Opened in 2008, the Four Leaf Clover is an apartment complex with a growing community of travelers & digital nomads, in the ski-resort village of Bansko, Bulgaria. 
The complex contains 4 apartment buildings,
and different apartment types. 
From small economy studios to large PLUS studios,
from 1 bedroom apartments to Maisonettes.
As well as common areas, like the pool, the game room (the CAVE),
the reception, and the heart of our community-
the coworking space & events place.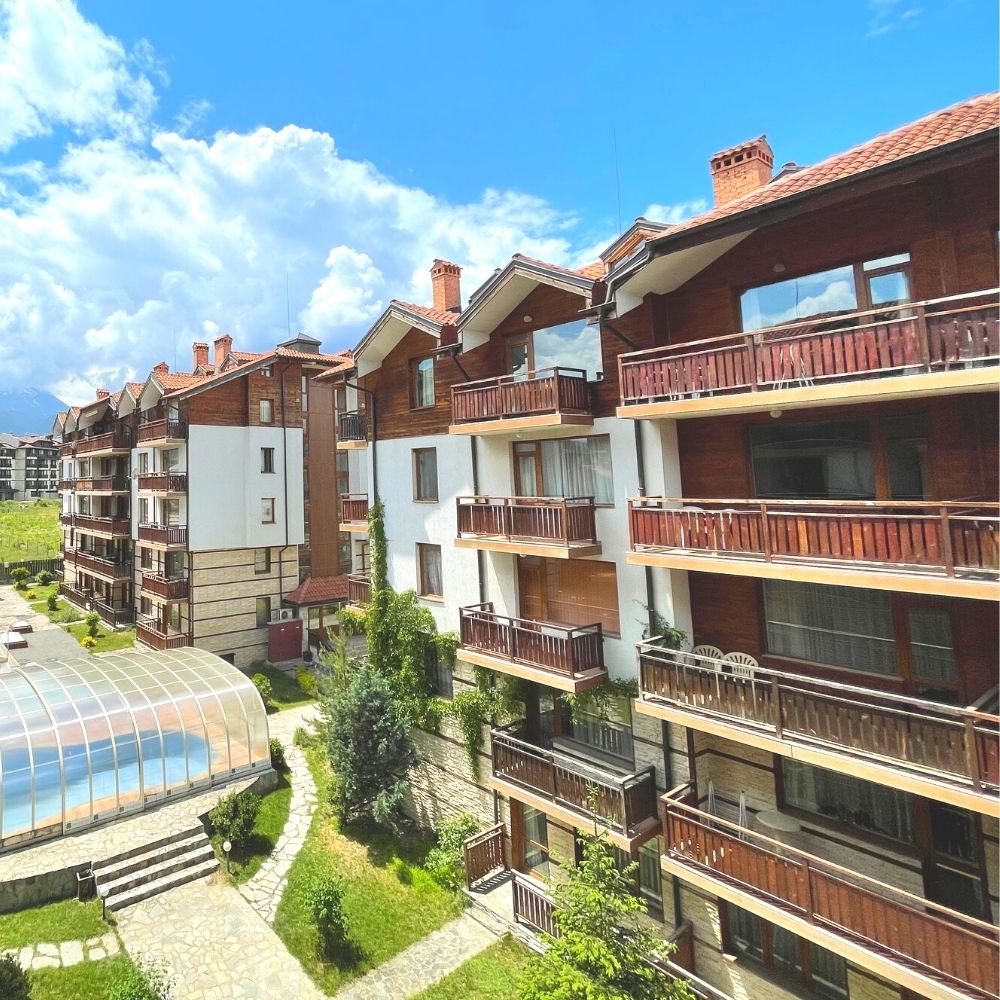 Home to Travelers & Digital Nomads in Bansko
Right underneath the stunning Pirin mountains, is the little town of Bansko, Bulgaria.
Where travelers come for skiing (in the winter) or hiking (in the summer),
and digital nomads come for the community life & fast internet.
We want you to feel at HOME.
The apartments we have here at the Four Leaf Clover Bansko, from small to big, are all independent units. 
For you to sleep in, bathe in, cook in, sit with friends, and even work in if need be. 
Each unit is styled a bit differently- with different utilities, different color furnishing, and facing a different direction.
The community that we have built here is designed to enrich your social life – right under your home!
If there's anything you need, need to know, or need to get done- we are here to make it happen!